NEW YORK, N.Y. – As first-time exhibitors at HX: The Hotel Experience 2022, representatives from Made In Cookware, Austin, Tex. had a chance to speak with F&B professionals when the show convened in New York City last year. Adam Nesto (pictured), business development manager, sat down with HX: The News to talk about the health of the hospitality/F&B world, the value of excellent cookware, and the importance of in-person trade shows.
HX: The News: How would you assess the health of the restaurant business these days?
Nesto: I live in New York City and I think the restaurant industry is back in full swing, and in many cases, busier than 2019 levels. I don't have the data in front of me, but it's harder to get reservations than it has ever been. From a New York City perspective, it's definitely rebounded really well.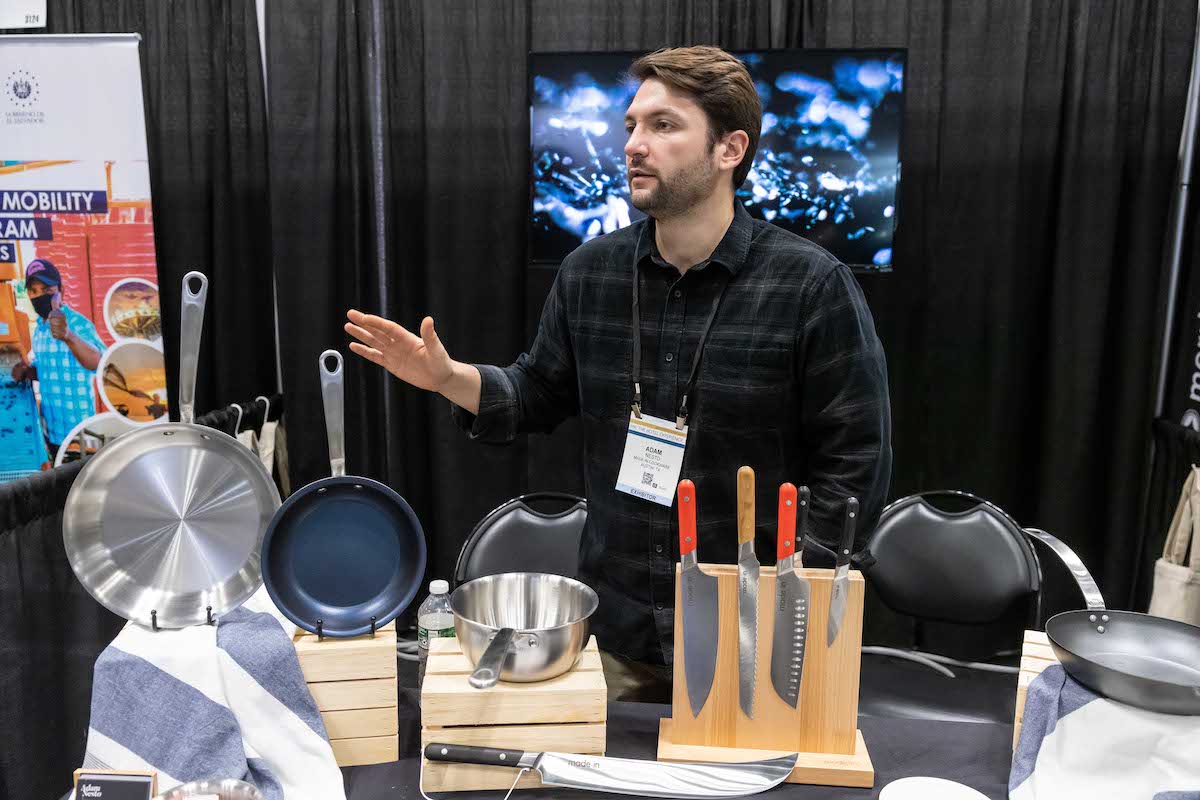 From a national perspective, and I travel a lot, I think it's also rebounded similarly well. Some cities are more convention-driven or events-driven, some are more leisure driven. That has dictated where you are in your COVID recovery. However, I think everyone definitely has COVID in their rear-view mirror. All data points to 2023 being one of the biggest travel years ever. Leisure travel is back to normal, international travel reopened, and then business travel, conventions, and events are back on the calendar.
HX: The News: What kind of conversations did you have at HX?
Adam Nesto: We had a lot of great conversations at the booth. We saw a diverse group of hospitality folks from restaurants, schools, hotels, resorts, water parks, and golf clubs. For a lot of them, it was their first time seeing Made In products in person. It was the first time they were able to see and feel a lot of our products, which is great for us because cookware is tactile. The conversations involved introducing the brand and our full restaurant supply program.
HX: The News: Were you able to generate business at the show?
Nesto: We have closed deals that originated from the show. It's always great to see an immediate value-add and get some deals out of it.
HX: The News: What misconceptions did you encounter?
Nesto: One of the biggest misconceptions is that we are purely a direct-to-consumer brand built for home consumers and home cooks. In reality, our company was built on a 100 year foundation of restaurant supply expertise. For us, HX was a fantastic opportunity to talk more about our restaurant supply program, our products, and many of our current commercial partners. It was great to get our name out there and start the conversation with property-level folks, with procurement companies, with people in restaurants—all the different diverse hospitality operations out there.
HX: The News: What are your thoughts on carbon steel vs cast iron for pans?
Nesto: First off, I have to mention our stainless clad line of pans. Stainless clad is our number one seller across the board and was our first product we launched. If you talk to any chef, they'll all say stainless is the backbone of any kitchen—just because it's so reliable and versatile. Our stainless clad pans are 5-ply, which gives superior heat distribution and ensures that the pans won't 'split' or warp even when used in very high temperatures.
In regards to carbon steel vs cast iron, we think our line of carbon steel makes much more sense than cast iron in a professional kitchen. Carbon steel gives professional chefs the same searing power and natural nonstick properties, but is far superior in heat control and maneuverability. Carbon steel pans are also significantly lighter than cast iron which is so important in a restaurant where pans may go from burners, to ovens, back to burners before it's time to plate. We also work with a ton of kitchens with open hearths, live-fire grills, or wood fired ovens who love our carbon steel pans because they are rated up to 1200 degrees F.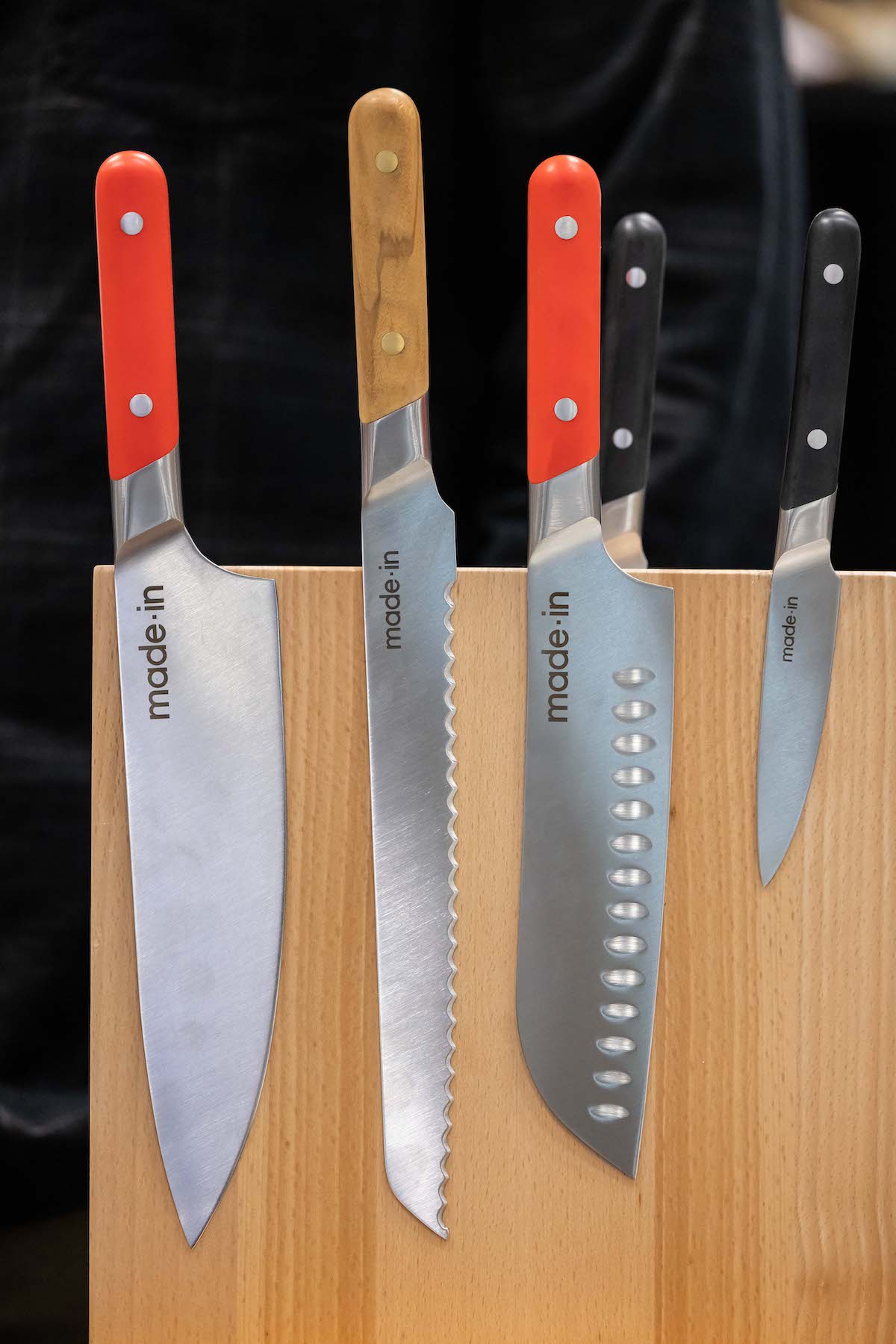 HX: The News: Why is great cookware so important for a restaurant and/or the hospitality industry?
Nesto: High quality cookware is the backbone of any great restaurant. If you talk to any great chef, they'll talk about the quality of their products–from meats and seafood, to produce, to all their pantry items. They'll also talk about the quality of their cookware and their tools. It's all about control and consistency and great chefs need to be able to trust that everything in their kitchen is going to function exactly as it should, hundreds of times a night, every night, for years.
We hear from our chef partners all the time that buying cheap cookware is expensive. It's expensive because you end up having to replace it every six months. We get a lot of customers who come to us after replacing a pan or a series of pans every six months and say, 'Hey I'm really looking for something that we could just buy once and that will last at our volume for a long time.'
HX: The News: What differentiates your company from your competitors?
Nesto: First, it all starts with our product. We believe and stand behind our product 100 percent. We partner with legendary and historic craftsmen in the location where that particular item has been made, in many cases for centuries. We partner with the best carbon steel producers in France. We partner with the best stainless steel producers in the United States and Italy. We partner with plate manufacturers in the U.K. From a product side, you're really getting the best of the best in each particular product when you're purchasing from us.
On the operational side, we distribute all of our products directly and don't work with distributors. This business model allows our customers to buy the best products at the best prices; no middle men tacking on their %. This model also allows us to give really great, white glove service. Our team handles every B2B order directly which means our customers are working with the same person from sample, to quote, to invoice, to payment, to delivery. I think you'd be hard pressed to find a distributor that gives that level of service.