NEW YORK, N.Y. – It may come as no surprise that people in the hospitality industry tend to be hospitable. It's a phenomenon that Kevin Gaffney, show director, saw during several interactions at last year's HX: The Hotel Experience (co-located with Boutique Design New York).
Two years on from the 2020 pandemic-related cancellation, the 2022 event showed that attendees and exhibitors found considerable value in the face-to-face interaction at the Javits Center in New York.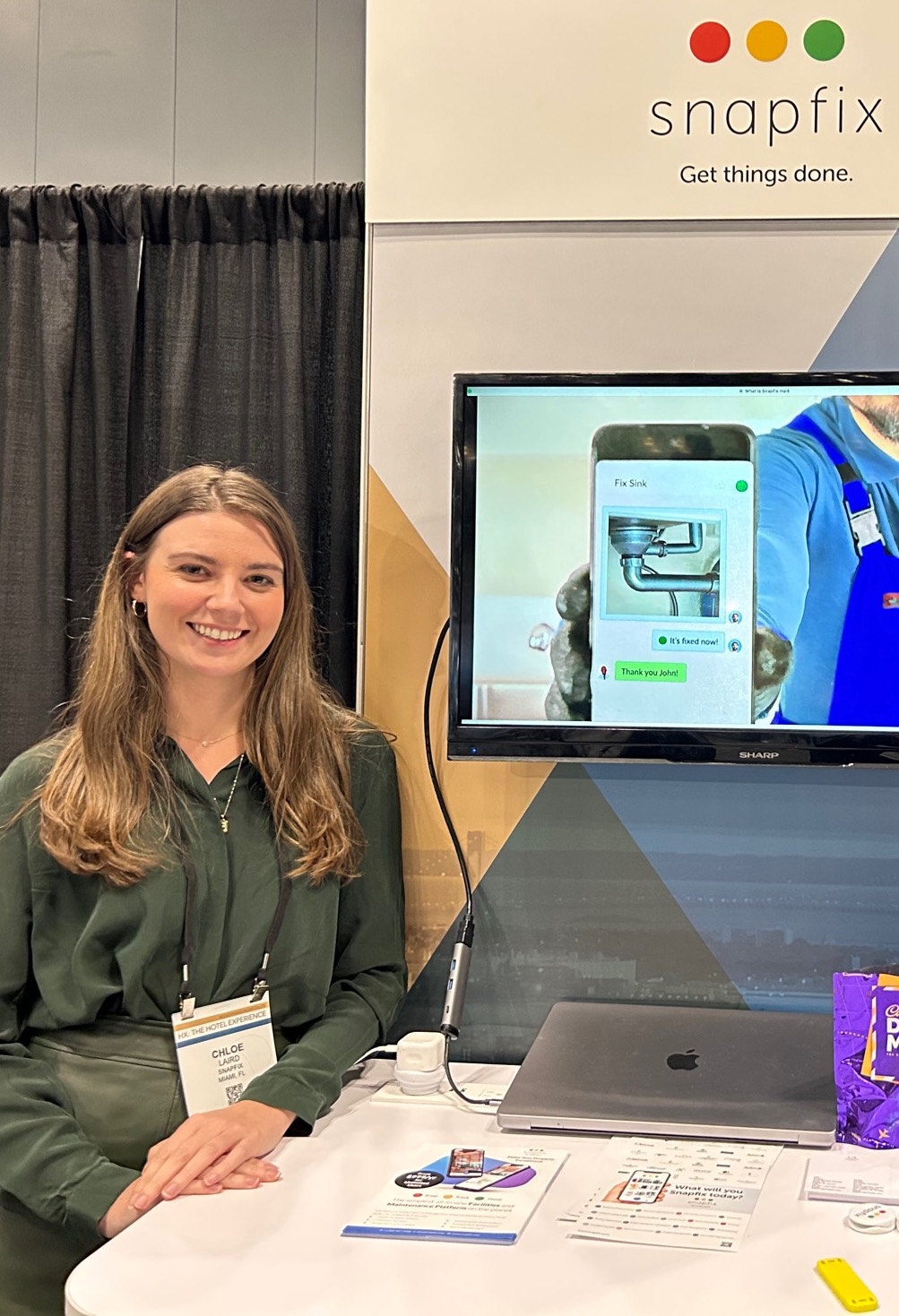 "We are a trade show company, and while it's true that we may be biased, it's also true that exhibitors and attendees agree that in-person shows are the perfect way to cement relationships," Gaffney says. "The comments below are just a few of the reactions that we collected at last year's show."
"We are looking to expand our two luxury hotels and we are here at HX finding the cool stuff and getting a sense of where the industry is going." — Cobb Milner, Gideon Ridge Inc., Blowing Rock, N.C.
"We are at HX looking for bathroom items and soap dispensers. We want eco-friendly products because guests are caring more about environmental issues. We are a small boutique hotel and we are finding some good opportunities at HX." — Martha Bruening and R. Cory Bruening, Pines Inn & Suites, Cottonwood, Arizona
"I'm here looking for knowledge, particularly about finance and personnel issues. I'm interested in the presentation about emotionally intelligent leaders. Staffing is everyone's problem and retention is what we strive for. Banquets are huge business also and we are trying to encourage that. My buyers are looking for F&B options here at HX and BDNY." — Wayne Waldeck, CEO, R&W Hotels, Parkersburg, W.V.
"HX has been a really good show for us with lots of interesting people coming by who are quite interested in our products. We've been able to link with decision makers and get some good leads. We came all the way from Dublin and the attendees are able to quickly grasp the concept of the product." — Chloe Laird (pictured), Snapfix, Dublin, Ireland and Miami, Florida