JW Marriott Orlando Completes Renovation
ORLANDO – JW Marriott Orlando, Grande Lakes has revealed its multimillion-dollar renovations to provide today's luxury traveler reimagined experiences. The transformative project across the entire Grande Lakes Orlando resort, which also includes The Ritz-Carlton Orlando, Grande Lakes, offers guests enhancement of on-property experiences amongst 500 acres of natural setting—hidden in the heart of Orlando.
With the goal of seamlessly integrating the lush outdoor environment with the thoughtfully appointed interiors, JW Marriott Orlando's new amenities and offerings include: an expansive waterpark, an original culinary venue from award-winning chef John Tesar, refreshed guest rooms and suites, the introduction of inspired executive family suites, and a redesigned and upgraded lobby lounge.
"We are excited about the completion of the repositioning of JW Marriott Orlando." said Greg Dickhens, managing partner of Trinity Real Estate Investments LLC, one of the owners of the resort. "The well-appointed guestrooms, reimagined food and beverage offerings and the spectacular new water park and poolside amenities make the JW Marriott Orlando one of the best resorts in the United States. Along with the completed renovations of The Ritz-Carlton Orlando, the Grande Lakes Resort is a premier destination in Orlando of which we are extremely proud."
Wyndham Rewards Named Best Hotel Loyalty Program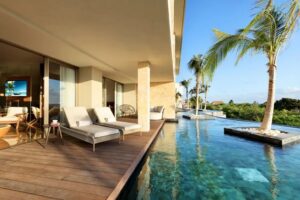 PARSIPPANY, N.J. – Wyndham Rewards® has once again been named best hotel loyalty program in the USA TODAY 10Best Readers' Choice Awards, while the Wyndham Rewards Earner® Card has been recognized as the best hotel credit card. The accolades mark the fifth consecutive year Wyndham Rewards has taken the top spot in the Best Hotel Loyalty Program category and the fourth consecutive year Wyndham's credit card has been named Best Hotel Credit Card.
Nominees in the USA TODAY 10Best Readers' Choice Awards are compiled by a panel of industry experts, and winners are chosen based on daily voting from USA TODAY readers over a four-week period.
"Designed to be both simple and generous, Wyndham Rewards celebrates and champions the everyday traveler, offering more value, more flexibility and more redemption opportunities than virtually any other hotel program in the world," said Lisa Checchio, chief marketing officer, Wyndham Hotels & Resorts. "To once again see both the program and our credit card recognized in this way is a testament to the power of the program, dedication of our franchisees and partners, and the loyalty of our more than 95 million enrolled members who, year-in and year-out, continue to make our program number one."
Alliance To Boost Hospitality Sustainability
LONDON – The World Travel & Tourism Council (WTTC) and the Sustainable Hospitality Alliance (the Alliance) have signed a Memorandum of Understanding (MoU) committing both organizations to closer collaborative working, focusing on improving the environmental and social impact of the global hospitality industry.
Through the MoU, WTTC and the Alliance have pledged to promote a more sustainable future for the hospitality industry, cooperating on new research to foster an understanding of the latest in sustainability innovation.
The two organizations will also work together to raise awareness of new initiatives and success stories, launch new commissions and advisory bodies, further advance understanding of innovation and key sustainability indicators and partner on critical issues such as youth employability, human trafficking, and climate action.
Lodging Dynamics Receives Management Contract For Iconic Park City Peaks Hotel
PARK CITY, UT – Lodging Dynamics Hospitality Group (Lodging Dynamics), a hotel management company, has been appointed to manage the Park City Peaks Hotel in Park City, Utah.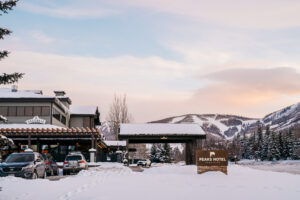 "We are thrilled to add this beautiful boutique hotel in a world-class destination to our management portfolio," commented Jamie Caraher, Lodging Dynamics president and CEO. "The Park City Peaks Hotel is a favorite destination for travelers from near and far who love the year-round activities Park City has to offer. We are eager to enhance the Park City experience for our guests," she concluded.
In conjunction with adding the Park City Peaks to its management portfolio, Lodging Dynamics appointed Ezequiel Guzman as the general manager. Ezequiel is a proven hospitality executive with more than 25 years of experience building strong teams and delivering innovative, impactful practices. The Peaks Park City features 123 guest rooms, with a restaurant, bar, and on-site ski and snowboard rentals.